Ain't No Mountain High Enough
Whether you envision an intimate dinner party in the middle of a meadow, see yourselves getting married on skis at the top of a mountain, or picture being wed under a full moon on the lake, Christa Deane of Mountain High Weddings will help you create a unique ceremony to declare your love and promises to your chosen partner.

Wedding Officiant & Founder of Mountain High Weddings
I've lived on Tahoe's beautiful West Shore since 1988. My path to becoming an officiant started after working in a flower shop for a few months and realizing there are A LOT of weddings in Tahoe — and for good reason! This truly is an incredible place to get married. I thought to myself, "What a wonderful job it would be to celebrate marriage." I found out what it took to marry couples and I started in May of 1998. I was ordained by the Universal Life Church, which believes we are all one; no matter what religion you or I may be, we all live in this world together.
As a marriage officiant, I am excited to be a part of bringing people together. I believe marriage is the ultimate commitment between two people who share goals, ideas, values, and most importantly, love. I also believe the wedding ceremony is one special time when you get to declare your feelings, promises, and dreams to your chosen one, in front of your loved ones.
I know marriage is worth celebrating and I also know that the pre-celebration can be stressful — in that space is where I found my calling. With my many years of experience, I have brought hundreds of couples together, and with that experience, I've been able to accomplish keeping the ceremony calm and stress-free. Becoming a marriage officiant has blessed my life in so many ways. I'd be honored to marry you and your partner.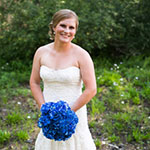 "Our ceremony was our favorite part of our wedding, and we give all the credit to Christa! The vows she wrote for our wedding were incredible, and connected perfectly with us as a couple. She did a wonderful job incorporating our ideas into our ceremony. She responded to our emails in a timely manner, and we truly enjoyed working with her. Thank you, Christa, for giving us the ceremony of our dreams!"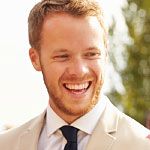 "Christa made this experience by far the most beautiful and stress-free day ever. She did everything for us; all we had to do is show up. She had great ideas and was very professional. She helped me surprise my wife and made our wedding a dream come true. Both my wife and I would recommend Christa if you want a stress-free wedding. Thank you, Christa."

Mountain High Packages
Marriage license (& a certified copy) included in all packages –one less thing to worry about!
For weddings outside of the Tahoe Truckee area, travel fees of .75/mile plus $20/hr apply. If requesting a National Park (i.e. Yosemite) or location that requires traveling 3+ hours one-way, park fees and/or overnight accommodations are required.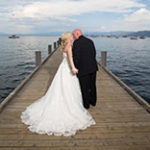 ELOPEMENT CEREMONY

JUST THE CEREMONY, NO REHEARSAL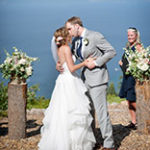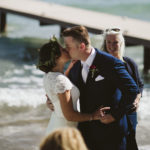 CUSTOM CEREMONY W/ REHEARSAL

A LA CARTE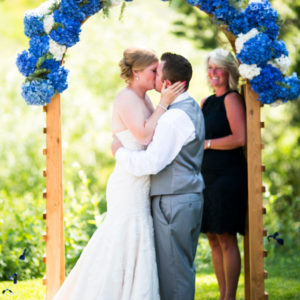 Photo Gallery
See the happy couples on Instagram.
"We were very worried about how all of this was going to work out and as far as "eloping in Tahoe" goes, we don't think it could have been any better. You made our fears go away about getting married in a "cheesy" and unoriginal way. Going from the big wedding to this was scary, but you made us feel right at home and we thank you for that. We've been telling friends and family about where you took us, how it snowed during our brief ceremony, how the sun came out when were driving away from the mansion, and most of all, how you really made our wedding day a memorable day that I don't think can ever be recreated . . . it was just too perfect. Thank you for everything."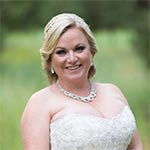 "Here's the deal, out of all my vendors this is the one review that will not be the basic nonsense people usually write. Christa was the best out of all my vendors. She was so sweet and likable. If I lived in Tahoe, we would be friends. The ceremony was flawless and personable. She helped me relax and held my tissues at the alter – lol. She reminded me to breathe and enjoy the moment. I couldn't imagine a better officiant exists. Thank you, Christa, for the perfect ceremony."

Together Forever
"Love is not finding someone to live with. It's finding someone you can't live without."
(Rafael Ortiz)

FAQ

Contact
Mountain High Weddings
PO Box 294
Homewood, CA 96141
Phone: (530) 686-6028
Cell Phone: (530) 906-5572

There's no reason you should stress over your ceremony. I've got you covered. Let's do this together.